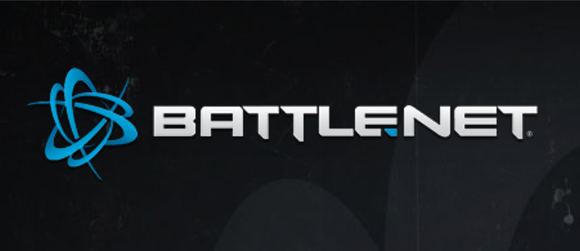 I have another hundred miles of Australia to explore today, and that Forza Horizon 3 iconis just staring at me from my taskbar. Let's knock this article out in a hurry.
On the docket this week? Blizzard ditches Battle.net, Gears of War 4 adds split-screen co-op on the PC, Kotaku UK looks into problems with Star Citizen's development, andSniper Elite 4 shows off a bunch of slow-mo murders.
This is gaming news for September 19 through the 23.
Highway to Hell
Speaking of Forza's great Australian Outback (and Australian beaches and Australian cliffs and et cetera), here's a launch trailer:
Those poor servers
A beta for a beta? This is getting out of hand. CD Projekt, them of Witcher fame, is prepping the Gwent servers ahead of October's closed beta and want your help. The first test took place today (Friday) and is probably over as you read this, but another goes live at 11 a.m. on Tuesday the 27. You can sign up here if you're looking to take part in this (not-content-complete) test.
Aim for the groin
Sniper Elite 4 is almost here, and with it? A cornucopia of slow-motion bullets-to-the-testes.
You won't find any of that in this trailer, though. Just a knife through the calf, a shot through the heart (call Bon Jovi), and some shrapnel through the everything. Also I think at one point our lovable protagonist shatters someone's jaw with his fist. I guess that Nazi Scumbag didn't drink his milk.
Better with friends
Split-screen co-op on the PC? There's something I haven't seen in a loooooooong time.
Some kudos to Gears of War 4 developer The Coalition, then—this week, technical director Mike Rayner told PC Gamer that split-screen co-op on the PC was a "labor of love" for Gears 4, saying "developers have got to put some effort into it to do it right, it's not just something you can tack on."
Maybe this whole Xbox Play Anywhere program isn't such a bad idea after all.
Frank needs food, badly
More Xbox Play Anywhere stuff? Now Microsoft's just showing off. Anyway, for our third—and final—bit of Xbox/PC gaming this week, here's a trailer for Dead Rising 4. All you really need to know is that Frank shoots a cannon. Yes, like a real cannon.
Where the sun don't shine
Sunless Sea is probably the best game I absolutely haven't played enough of, at least in recent memory. It's smart, it's funny, and it has some of the best Lovecraft-inspired writing to ever hit video games. And if you play a lot of video games, you know there's a lot of Lovecraft-inspired competition.
Anyway, there's an expansion (Zubmariner) releasing in a few weeks. More intriguing? At EGX this weekend the developer Failbetter plans to announce a new game. Look for thaton Twitch, Saturday at 8AM Pacific.
Inside Star Citizen
The development of spacefaring MMO/shooter/trade sim/whatever Star Citizen has stretched across years now and snapped up over $100 million in crowdfunding. It's been delayed, it's been restructured, and it's made for plenty of "Will it ever come out? And if it does, will it be any good?" questions.
This week Kotaku UK published a massive article on internal strife and problems within Cloud Imperium Games. It makes for a good read, if you're interested in "a picture of a development process riven by technical challenges, unrealistic expectations and internal strife."
And I mean, who isn't interested in that sort of thing?
RIP Battle.net
After two decades of faithful service, Blizzard announced this week that it's killing Battle.net.
Okay, just killing the name, not the service. Blizzard's launcher will continue as normal, except rebranded as Blizzard Tech. From the announcement:
"When we created Battle.net, the idea of including a tailored online-gaming service together with your game was more of a novel concept, so we put a lot of focus on explaining what the service was and how it worked, including giving it a distinct name…Given that built-in multiplayer support is a well-understood concept and more of a normal expectation these days, there isn't as much of a need to maintain a separate identity for what is essentially our networking technology."
And Blizzard is right—we don't really need a name for networking technology. But some nostalgic bit of me will miss that cheesy Battle.net name anyway. I guess this is what happens when Chris Metzen leaves the company.
source"gsmarena"