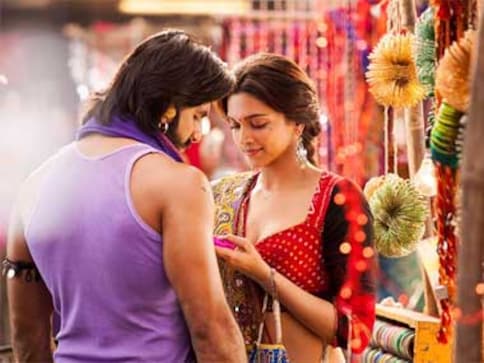 A lot has been already said about Ram-Leela. Some have called it one of the most spectacular motion pictures of 2013: visually stunning, unabashedly melodramatic, an emotionally visceral tribute to William Shakespeare's most evocative tragedy and so on. Others – mainly those not on Eros's payroll presumably – have called it crap. So colourful, that the National Council of Naming Pointless Things (also known as the Brihanmumbai Municipal Corporation) has decided to rename the rainbow and call it "Ranveer Singh's Shirts" instead.
Not much has been said, however, of the brazen sexuality oozing out of the movie, like (very colourful!) pus out of a festering wound. So much so that a Khap Panchayat has decreed it to be one of the most leading causes of rape in India, after chowmein, women and semen. ("What to do," said one elderly Khap Panchayat leader. "It's there, so you better put it somewhere, no?")
Which is why, to make a contribution to society as a human being, I have taken the liberty of compiling the Three Key Tips For Sexytimes From Ram-Leela. Make sure you share this post with your partner, especially since a healthy sex life is the key to a healthy relationship, which is exactly what Ram and Leela have in the movie. Minus the, you know, the emotional abuse, the annoying habit to shoot at each other's families and the teeny, almost inconsequential fact that they end up killing each other. But what to do yaar? Passion hai.
Lesson#1: Kiss Before You Shoot
When you meet a hot, moustachioed dude at a Holi party in a small village full of egomaniacal, gun-toting psychopaths who are either your relatives or your enemies, the most logical thing to do is to make out with him. Because, let's get real, how many hot Gujju dudes are there? Chance chhe aiyyan. I want him to put his khandvi in my dhokla, oh yeah.
Lesson#2: Creepy is a Turn-on
When said hottie stalks you and lands up underneath your surprisingly guard-free balcony (if Romeo could do it, so can Ram), take him to your bedroom and play That's What She Said. Don't make out then, even though you're all alone and there's a bed nearby. Good Indian girls don't do that sort of thing. You can, however, show up unchaperoned at the adult film parlour/ gun store that the hottie runs and literally roll around the floor.
Lesson#3: Learn the Smoke Fire Dance
Love life getting stale? Learn the special smoke fire dance to seduce your husband/ lover. Then, when he refuses to budge from his spot because he's afraid to trip over the dhoti he is holding up with only his erection, hold the smoke over your face and voila! Seduction and a cleanup at the same time! Your pores will thank you.
There are more lessons to be learnt from Ram-Leela, of course. Like, if you are going to elope after spending about five minutes with each other, you should probably make the time to make it like jackrabbits behind a bush or something. That way, when you're about to commit that tremendously romantic act of killing each other, your biggest regret won't be that you didn't do it, but that you acted in a senseless movie that endorses some truly ridiculous sexual behaviour and includes a lead female character named after the director's mother.
Also, unless you really want to murder the person you love, there's something to be said for listening to what's happening around you so that you don't end up killing the love of your life at the precise moment when your family is planning a grand bidaai and happily-ever-after for the two of you.
["source=firstpost"]