The first three months of 2018 saw announcements from most manufacturers, including powerful flagships and attractive mid-rangers.
Winning specs races is one, but the true testament of success is else – it is fan love. So we though we'd go true our database and check which 2018 devices gathered the most fans.
One phone prevailed easily and it wasn't even a premium device – the humble Xiaomi Redmi Note 5 Pro got the love of the most people.

Samsung's flagship seemingly did the best as the Galaxy S9+, came in second, while its non-plus version got fourth place. The Nokia 7 plus split them with its dual camera and affordable midrange price.
The Top 5 is completed by the Xiaomi Redmi Note 5 (initially launched as Redmi 5 Plus). This phone is a textbook example of the saying "If it ain't broken, don't fix it". Energy-efficient chipset, decent display and massive battery with an attractive price tag.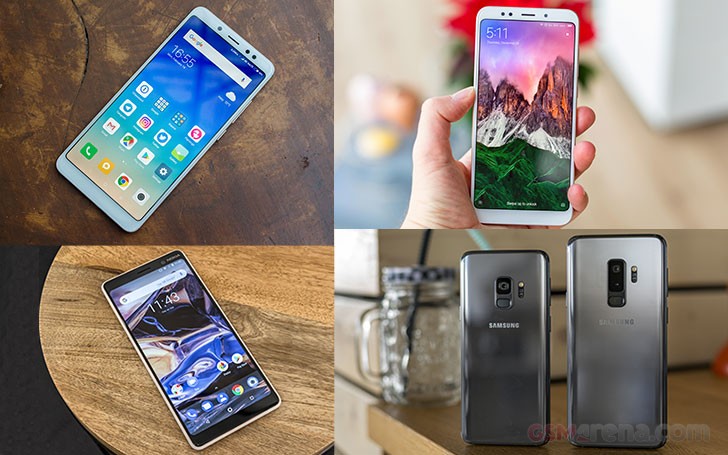 The rest of the list includes the Nokia 8 Sirocco, the new Xperia and Zenfone flagships and the reborn banana phone Nokia 8110 4G.
If you think a phone deserves more love and should be in our next installment of top fan favorite phones, go to its specs page and click the Become a Fan button in the upper right corner. Or just tell us in the comments below which phone should be higher.
["source=indiatoday]