Last year Asus launched many different phones called ZenFone 2, and there's no reason for us to expect anything else in 2016. We assume this time too there will be quite a few handsets going by the ZenFone 3 moniker, and so far the rumors had them launching in May or June.
Before that happens, Asus employees could be benchmarking two iterations of the ZenFone 3. Two different yet unofficial Asus smartphones, known just by their model numbers, have been put through the paces of GFXBench, yielding a list of the most important specs for each.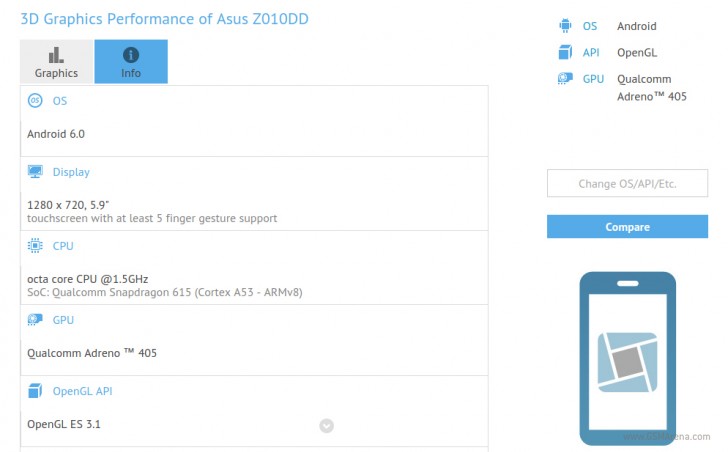 First off, the Asus Z010DD comes with a 5.9-inch 720p touchscreen, a 12 or 13 MP rear camera, a 5 MP selfie snapper, the Qualcomm Snapdragon 615 chipset (with a 1.5 GHz octa-core CPU), 3GB of RAM, 32GB of storage, and Android 6.0 on board.
Next up, the Asus Z012D has a 5.5-inch 1080p touchscreen, the Qualcomm Snapdragon 650 SoC (with a 1.7 GHz hexa-core CPU), and again 3GB of RAM, 32GB of storage, and Android 6.0 Marshmallow running things.
Obviously we can't yet be sure that these are in fact going to be part of the ZenFone 3 line, but since that's clearly going to be Asus' most well-known series this year we see no reason for them to be called anything else.
["source-gsmarena"]