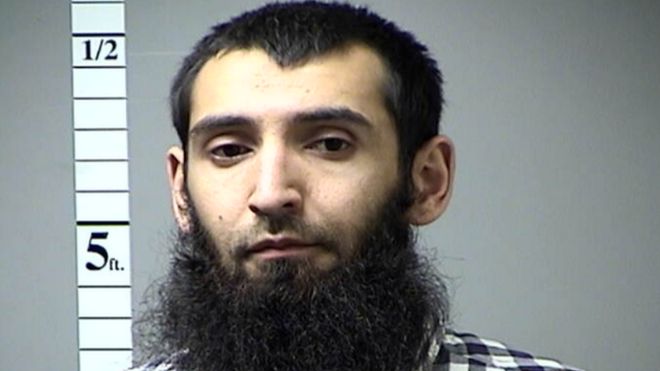 Sayfullo Saipov, the man named by US media as being the main suspect in Tuesday's New York truck attack that killed eight people and injured 11, is reported to have arrived in the US from Uzbekistan in 2010 and is believed to be a legal resident in the country.
Mr Saipov, born in February 1988, is believed to have lived in Ohio, Florida and New Jersey since obtaining a green card that enabled him to work in the US.
US-based Uzbek religious activist and blogger Mirrakhmat Muminov told the BBC that Mr Saipov – who is married with three children – became an aggressive person after being radicalised on the internet once he had arrived in the US.
The pair met in Ohio soon after Mr Saipov moved to the US.
"He was not well educated and had no knowledge of the Koran before arriving in the US," he said. "At the beginning of his time here he was a normal sort of person."
But Mr Muminov said that Mr Saipov became depressed, separated from his community and more resentful and angry after failing to find work as a driver.
"Because of his radical views he frequently used to argue with other Uzbeks and moved to Florida," Mr Muminov said. "From then onwards I lost contact with him."
Mr Muminov said there are about 70,000 people originally from Uzbekistan now living in the US, with the overwhelming majority in New York City but also smaller populations in Florida – mostly in Orlando – and in Chicago and Ohio.
In pictures: New York truck attack
'He was revving – I saw him hit people'
Mr Saipov's only other brush with the law was his arrest in Missouri last year over a traffic fine.
According to the New York Times, Mr Saipov arrived in the country with a poor command of English and sought work as a truck and Uber taxi driver.
"He was a very good person when I knew him," Uzbek immigrant Kobiljon Matkarov – who met Mr Saipov in Florida several years ago – told the newspaper.
"He liked the US. He seemed very lucky and all the time he was happy and talking like everything is OK. He did not seem like a terrorist, but I did not know him from the inside."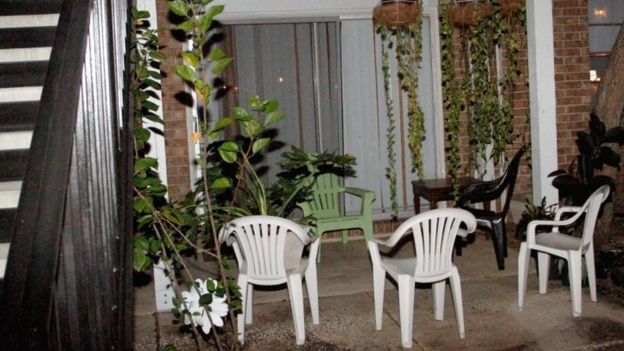 Mr Saipov is expected to survive his bullet wounds, the Washington Post reports, so investigators should have the opportunity to assess his alleged motives. It said that he appears to have been a "lone wolf"' attacker – "someone who acted alone after being inspired, but not directly instructed" by the Islamic State (IS) group.
That view was supported by New York Governor Andrew Cuomo who told a press conference there was no evidence to suggest a wider plot.
"These are the actions of one individual meant to cause pain and harm and probably death," Mr Cuomo said.
A note was found in the truck that referred to IS, officials have confirmed.
Other reports say that the attacker shouted "Allahu Akbar" – Arabic for "God is greatest" – when he emerged from his vehicle after the killings.
Mr Saipov is reported to have been living most recently in Paterson, New Jersey, about 40km (25 miles) north-west of the scene of the attack. The truck involved was rented from nearby Passaic, just south of Paterson, a former industrial hub.
About 25,000 to 30,000 Muslims live in the city, the New York Times reported, which means it has one of the highest concentrations of Muslim people in the New York City area.
Uzbekistan's Foreign Ministry is now reported to be checking whether Saipov is of Uzbek origin. The country has over the last 20 years taken a hard line against Islamic extremism.
President Trump has denounced the man who carried out the attack as "very sick" and a "deranged person".
If Saipov's Uzbek origins are confirmed, he will not be the first person from the Central Asian country to be accused of plotting terror attacks in the US. Last month a Brooklyn man of Uzbek origin was sentenced to 15 years in prison for plotting terrorist attacks, including threats to kill Barack Obama.
Source:-BBC